2 tags
11 tags
RCA Secret Sale - Fans queue for five days! →
Secret Postcard Sale started today!
6 tags
7 questions on street names →
With my big interest in street names, I thought this short quiz would be good to share!
17 tags
RCA Secret 2012
As one of the exhibitors I had the pleasure of attending the Artists' Party on Friday evening. This exhibition is a real highlight as its a chance to see such a wide range of processes and ideas around the same postcard format. You also have the wonder of who the artist might be, which is the Julian Opie, Paula Rego, Christo?  Artists can paint, draw, sketch or even create a 3-d sculpture....
8 tags
C-Type Photographic Prints now available on my...
I have just added the 'Silence In The Crowd' Series to my shop! https://www.etsy.com/shop/alisonheathart?ref=si_shop 'A Place Elsewhere' will follow soon! Please visit and take a look! Silence In The Crowd III C-Type Photograph 127 x 177mm Edition of 50 Alison Heath © all rights reserved
7 tags
5 tags
6 tags
In-between Exhibition on Art Licks listing! →
11 tags
8 tags
6 tags
5 tags
11 tags
You can now purchase original prints from my etsy... →
6 tags
MAYU solo exhibition finishes this weekend - Tokyo →
Exhibition recommendation if you are in Tokyo this weekend. My peer and very good friend from Royal College of Art, Mayu has a solo exhibition at Gallery Kabutoya (see www.gallery-kabutoya.com) , finishing this weekend. Visit her website to catch a glimpse of her work and be taken into her imaginary world.
10 tags
Are our street name sexist? →
I am sharing this news article on the BBC, as it is very relevant to my own practice! A recent exploration in the body of work for my MA show and a continued fascination was of gendered space, examining a space that is masculine or feminine and if so how that space then alters our emotion when we are in it. This idea grew from the production of a map of a city, both a real city (the map was of...
7 tags
6 tags
See further photographs from Artist Houxo Que on... →
14 tags
tumblrbot asked: ROBOTS OR DINOSAURS?
11 tags
Self Promotion For Artists and Designers Workshop →
CASS ART ISLINGTON Saturday 17th March FREE Age 16+  Drop in session times:  12pm-1pm SELF PROMOTION What do I need to do to promote myself? 1pm-2pm CV / ARTIST STATEMENT WORKSHOP General rules & what to include 2pm-3pm SOCIAL MEDIA & PROFESSIONAL NETWORKS How to share information, attract interest & network! 3pm-4pm QUICK & EASY ONLINE PORTFOLIOS How to showcase your...
16 tags
4 tags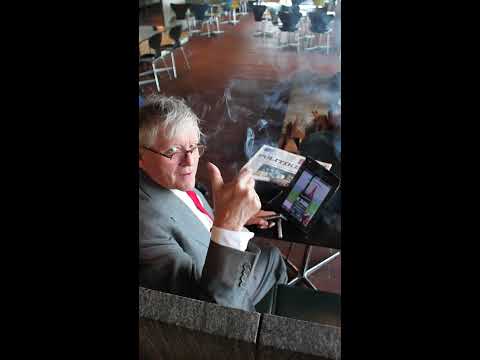 6 tags
7 tags
4 tags
Welcome Alison!
Hello world, I am now on tumblr!